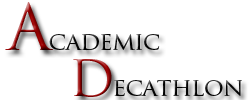 The United States Academic Decathlon® is a ten-event scholastic competition for teams of high school students.
Each high school enters a team of nine students: 3 "A" or Honor students (3.750 - 4.00 GPA), 3 "B" or Scholastic students (3.00 - 3.749 GPA), and 3 "C or below" Varsity students (0.00 - 2.999 GPA).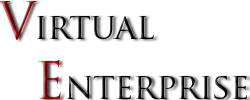 With an emphasis on college and career readiness, VE is an in-school, live, global business simulation that offers students a competitive edge through project-based, collaborative learning and the development of 21st-century skills in entrepreneurship, global business, problem solving, communication, personal finance and technology.